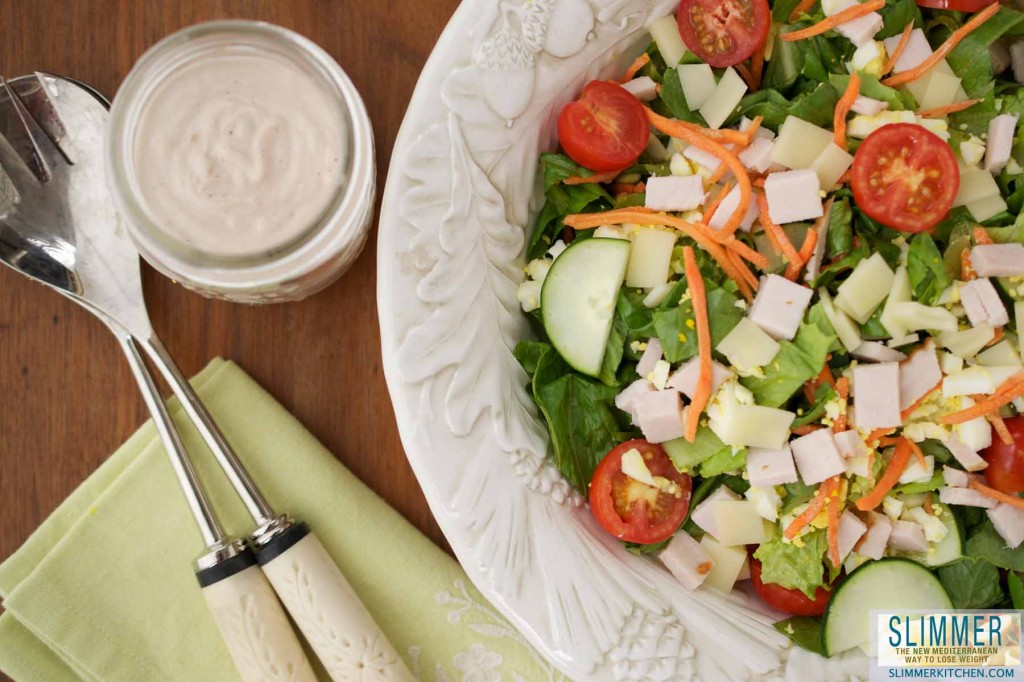 Is this a "Chef's Salad" or a "Chef Salad"?  Ah, that pesky apostrophe. I've always said "Chef's Salad" and both names are in common use.  But does that make it right?  A comma indicates possession, but that would imply you are eating the Chef's own salad for lunch which is (hopefully) not the case here.  So is it then a "Chef Salad"?  Well, I can think of a few examples where an apostrophe indicates neither possession nor contraction, more of an ownership of the concept.  Like Rubik's Cube, Darwin's Finches or Murphy's Law. And how about the Cat's Meow?  If any English majors would like to weigh in, please let me know what you think.
Either way, when is the last time you made a Chef's Salad?  The salad's origin is unknown but is mostly associated with chef Louis Diat from the Ritz Carlton in New York in the 40's (umm, yes I looked that up on Wikipedia).  The Chef's Salad was very popular in the 80's, went away for a bit, and now it is back.  Last week while on vacation I ordered one at the legendary Ta-boo Bistro on Worth Avenue in Palm Beach.  Except it had a trendier name -the "Chopped Chef".  Maybe Ta-Boo didn't want to deal with the apostrophe either.  (But "Chopped Chef"? Really? That name has its own issues…)
Anyway, we'll go with "Chef's Salad".  I made one yesterday and it was delicious. Ingredients below are from the Slimmer Book, but you can certainly experiment and add your own, from what's in the garden today or whatever happens to be in your fridge this afternoon.
I started in the garden.  Lots of cucumbers.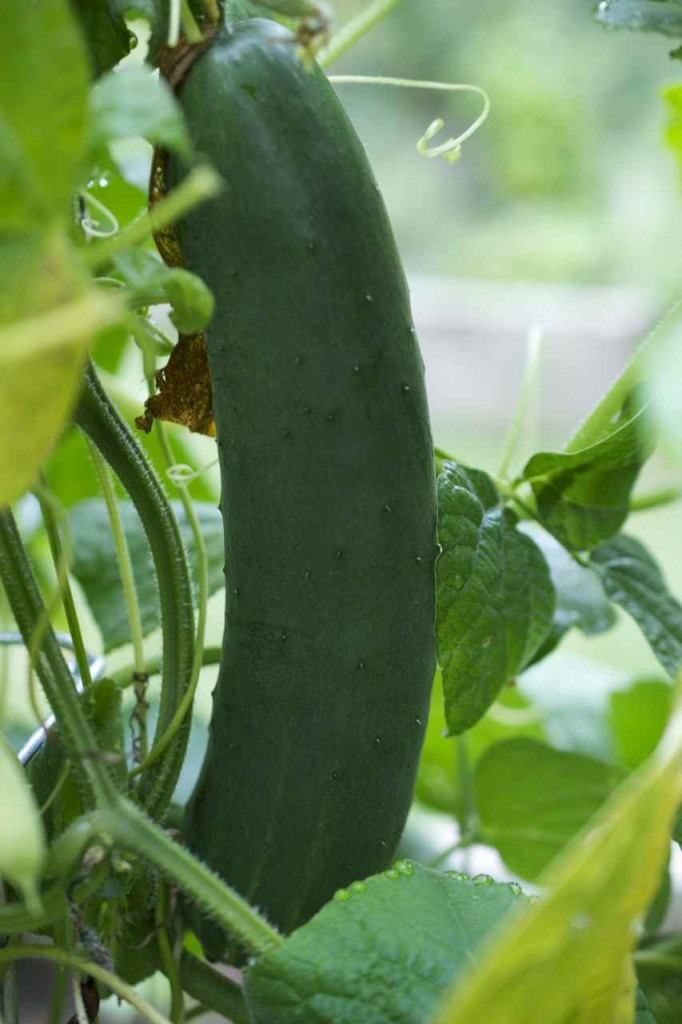 Collected some basil and runner bean leaves for Chester the guinea pig.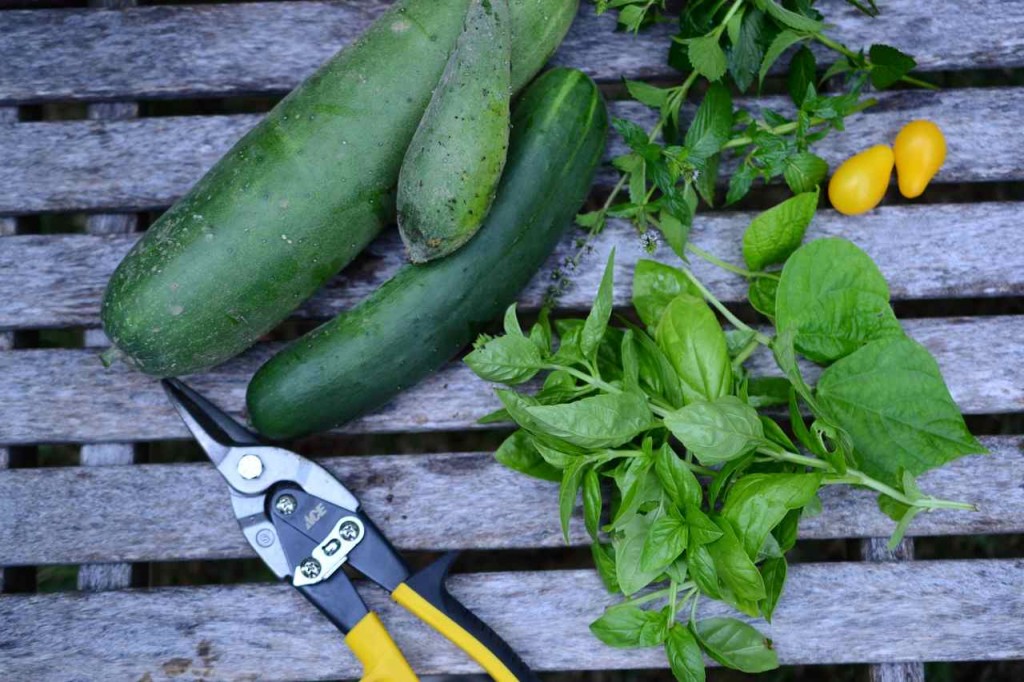 Boomer the Australian Shepherd made sure that rabbits and squirrels did not make off with the bounty.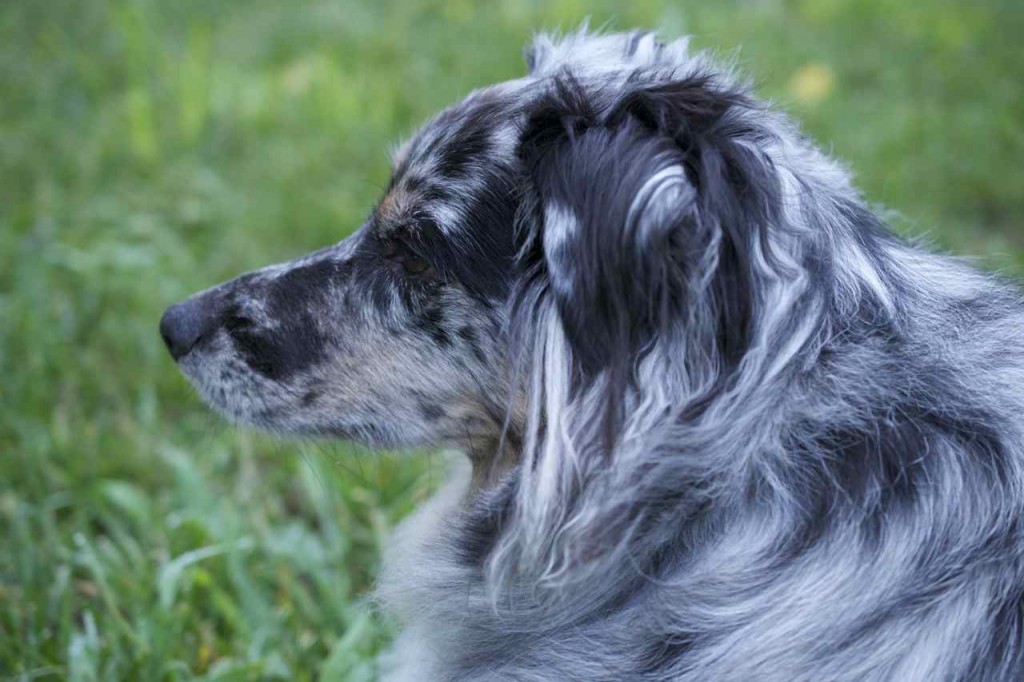 On to the recipes… by the way, I think the best part was the dressing.  The dressing recipe is for a much lighter and healthier Russian dressing (which is standard Chef's Salad fare) made with Greek Yogurt (I love Chobani!) and Cocktail sauce.  Easy and fabulous.  I made extra and had some mixed in with left over hard-boiled eggs for a snack later in the day.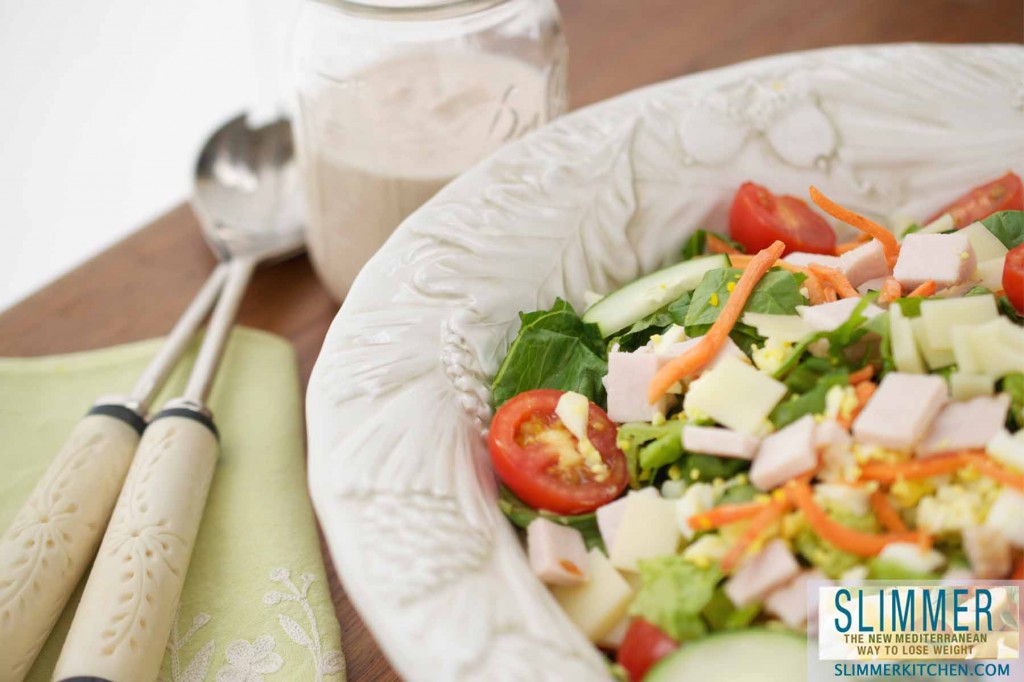 Slimmer Chef's Salad (recipe from Slimmer: The New Mediterranean Way to Lose Weight by Harry Papas, recipe used with permission, to buy the book click here or visit website at www.theslimmerbook.com)  Makes 1 serving. NOTE THAT FOR THE PICTURES, I made TWO servings of the salad (yes it's huge) and FOUR servings of the dressing (I was showing it in a cute Mason jar rather than on the salad so needed a few servings, and I'm glad I made extra because it was wonderful).
For the Salad (1 serving):
2 cups bite-size Romaine lettuce leaves
1/2 medium tomato, sliced (I used cherry tomatoes from our garden instead, maybe about 5 per serving)
1/2 cup sliced cucumber
1/4 cup carrot, shredded
1 hard-boiled egg, sliced (note eggs are MUCH easier to peel if they are five + days old)
1 ounce sliced turkey breast
1 ounce sliced reduced fat cheese, such as Swiss or Munster (I used one slice per serving)
Toss together the lettuce, tomato, cucumber, and carrot, and place in a serving bowl.  Arrange the egg over the top.  If you are using sliced luncheon meat for the turkey and cheese, then place the turkey on top of the cheese slice, roll into a "cigar" and cut spiral slices, adding to the top.  For the picture I asked my deli guy to cut one thick slice of turkey – about a 1/2 inch, then I chopped it into squared pieces.
Cover and keep refrigerated until ready to eat.  Add dressing.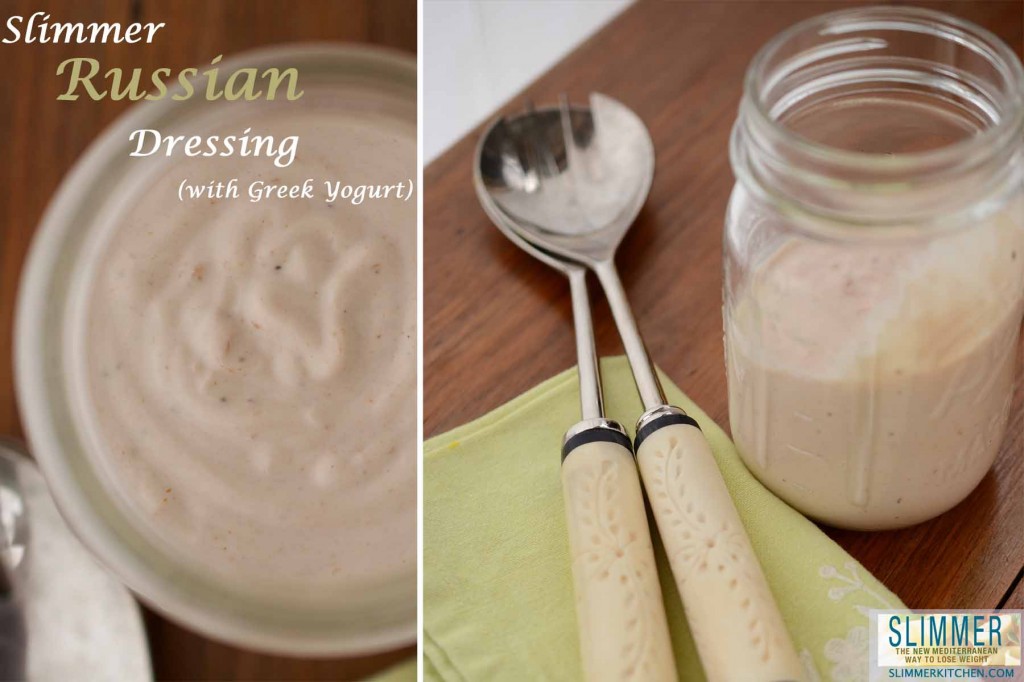 For the Dressing (1 serving):
2 Tablespoons nonfat plain Greek yogurt
2 teaspoons low-fat mayonnaise
1 teaspoon cocktail sauce
A dash of balsamic vinegar or lemon juice (I used balsamic)
Salt and pepper to taste
Combine ingredients in a small bowl or container.  Keep refrigerated until ready to serve.
You can also get creative with this dressing without changing the calorie count.  You might add paprika, Worcestershire sauce, prepared mustard, or tabasco.  Or mix in some relish or chopped pickles to make it a Thousand Island.
If you've been reading along you know I love Greek yogurt.  It is great in this dressing, and the end result is both healthier and tastes much better than the standard combination of ketchup and mayonnaise!
Enjoy, and let me know what you think!